Technical SPECIFICATIONS

التقنية
It is a smart watch designed specifically for elders to enable them to rely on themselves and facilitate their lives through new and innovative ideas and technologies.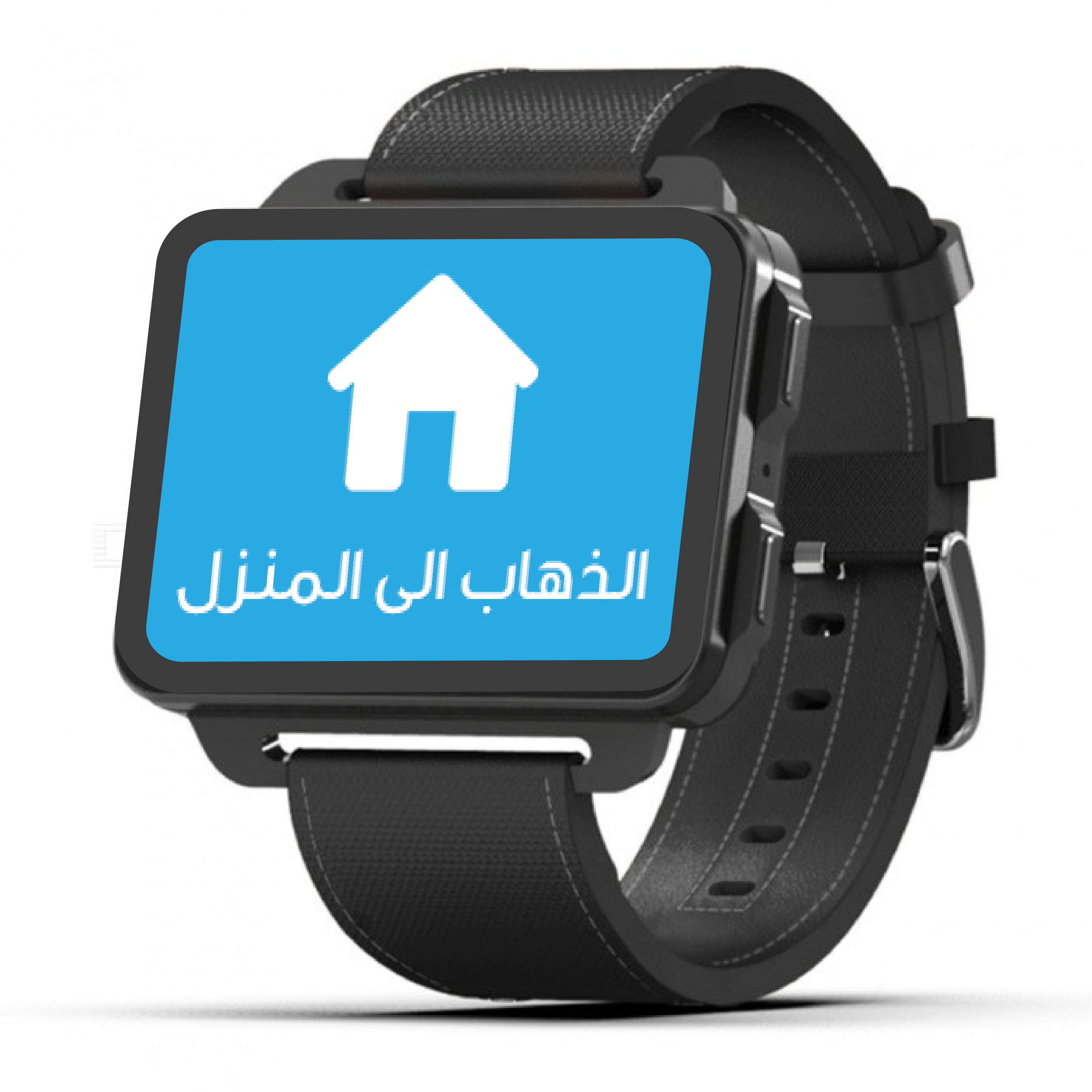 The Elder can return home through maps and the GPS system directly
Elder can call his caregiver with one tap only
Reminders will be sent to the elder for all the important appointments
When the elder exits the safe area a notification will be sent to Elder and the Caregiver
Audible menu for people with eyesight issues
The elder will not enter any information, as all the information he needs to use ECare Watch will be entered by the caregiver through the ECare App
Through تطبيق ECare, relatives can get peace of mind knowing that they can find out where the Elders are and follow up their daily status at any time.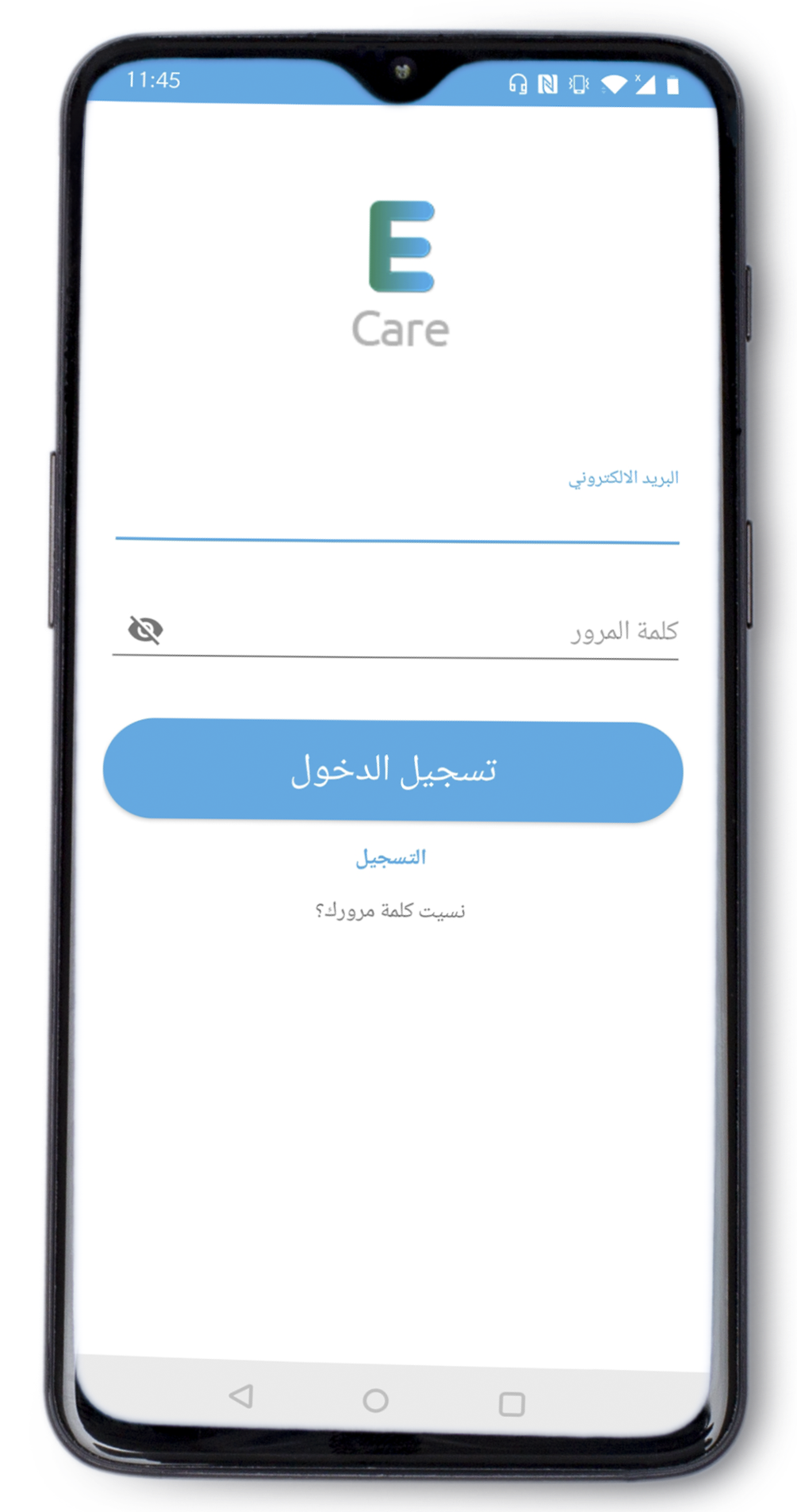 Multi Caregivers & Multi Elders

Using the maps, the safe area is selected and an alert appears when the Elder exits this area

Caregiver can Track elder's location any time

You can call ECare Watch directly to make sure the Elder is ok
Caregiver can add more that one elder

Elder profile, home address, safety area, daily Reminders
Touch screen with 2.2 "size, very clear even in outdoor places, let you check the data at any time
شاشة عرض كبيرة ، ذاكرة كبيرة ، استدعاء بطاقة مستقلة (دعم يونيكوم 3G ، 2G المحمول) ، نظام تحديد المواقع ، تنزيل التطبيق ، المتصفح ، الموسيقى ، اختبار معدل ضربات القلب ، عداد الخطوة ، والعثور على الهاتف المحمول ، والتقاط الصور ، مكالمة بلوتوث
سهل الحمل ، يناسب بشكل مثالي الجيوب أو الحقيبة أو حقيبة الحمل
يوفر حزامها الناعم من الجلد تجربة مريحه عند الإرتداء
At TechnoCare, we believe that online stores should provide comfort and confidence just as buying from exhibitions and stores. So we always strive to offer the best products and after-sales service.
All our products are original products that comply with specifications and standards.All products come with a one-year warranty unless the customer increases the warranty period for a set fee.
Automatically update software and switch product when manufacturers are faulty

Hand and spare parts fees in case of industrial faults of products in general

Wages of technicians in case of malfunction due to misuse

Any work performed outside the warranty period is guaranteed for only one month after it is returned to the customer for the repaired defect
Warranty does not include:

Faults due to excessive consumption of the product

Malfunctions due to negligence by the customer either by improper use, storage incompatible with the manufacturer's recommendations or due to natural disasters

Malfunctions due to non-compliance with the instructions of use in the user manual or the instructions published by the manufacturer on the Internet

Failures due to the use of parts accessories from other companies incompatible or low quality

Failures due to falls, vibration, product exposure to dust and dirt, dirt or rust due to excessive moisture exposure

Failures due to falls, vibration, product exposure to dust and dirt, dirt or rust due to excessive moisture exposure

Failures due to product maintenance in maintenance centers are not approved by us
Warranty starts from the date of purchase invoice

All maintenance can only be done with the direct approval of the customer

The customer should charge the shipping fees to and from him. Unless the holidays are manufacturers, we will bear the cost of returning the product to the customer. This condition applies only to customers inside Kuwait

The purchase invoice is not required, but keeping its number is useful. That's where the warranty is on the serial number of the invoice

The product is replaced with the same product if the service center is unable to repair it, but if the product is not available due to the old model or the product is not available in stores, a similar product will be compensated with the same value and the customer's choice